Want to know how your car insurance premium is calculated using a car insurance calculator? Let's dig into details and learn the nitty-gritty of everything that creates and impacts your premium.
You choose an insurance policy based on the quotes and pay the premiums. But, have you ever tried to figure out what the premium consists of? This guide is a complete go-through on everything related to your insurance premium. Here we go!
Essential Components of a Comprehensive Car Policy Premium
Own-Damage
This covers damages and losses caused to your car as well as third-party liability. By this we mean,
Road Accidents
Theft
Natural Disasters – Earthquake, floods, cyclones, landslides, etc.
Man-Made Disasters – War, Riots, terrorism, strikes, fire, etc.
In Own-Damage, the premium is thus calculated based on a. Insured Declared Value (IDV) b. Age of Vehicle c. Cubic Capacity of the Car's Engine
Further in this article, we will explain how the IDV, age of the vehicle and engine's cubic capacity impacts your premium.
Third-Party
The owner of the car is legally liable for any injury or damage to third party life or property because of an accident caused by them. Driving a motor vehicle without insurance in a public place is a punishable offence in terms. In case of an accident that results in fatalities for the third party, the Third Party (Liability) comes to your rescue. The compensation is fully paid by the insurer.
What does third-party insurance policy compensate?
Death or bodily injury to the third party
Damage to third-party property
Death of the insured vehicle owner or driver
Permanent Total Disability of the insured vehicle owner or driver
Third party property damage that will be covered is up to 7.5 Lakh and in case of physical injuries/death it will be taken into court tribunal.
Personal Accident Cover
The PA cover is a relief in unfortunate and unforeseen events. This is especially when you meet with a fatal accident or are rendered disabled in whatever capacity.
Under the policy, most risks related to accidents such as burns, broken bones, disability or deaths are covered. The need of the cover is such that the law compulsorily statutes that PA cover is provided to the owner-driver.
For a premium of Rs.100, Personal Accident Cover for owner driver gets compensation up to maximum Sum Insured of Rs.2 Lakh in case of:
| | |
| --- | --- |
| NATURE OF INJURY | SCALE OF COMPENSATION |
| Death | 100% |
| Loss of two limbs or sight of two eyes or one limb and sight of one eye. | 100% |
| Loss of one limb or sight of one eye | 50% |
| Permanent total disablement from injuries other than named above. | 100% |
Why is it important to calculate premium using a car insurance premium calculator?
It only makes sense to do your homework before buying something as crucial as car insurance online. What are the benefits of the same? Here are a few:
You become well-informed about the market and all its players.
It makes the overall process simple and convenient.
You can be already prepared with all the prerequisite documents.
You get a macro view of all the plans at a quick glance.
You can compare rates and features to get the best of deals!
You don't have to be a Mathematician to calculate your car insurance premium. Get insurance premium quotes customized to suit your car's needs using online car insurance calculator.
Right from its components and factors affecting it, we believe you have understood all about car insurance premiums.
So get ready to calculate it with this visual cheat sheet to calculating car insurance.
Factors That Influence Your Car Insurance Premium
The Vehicle you Drive
The kind of vehicle you drive will majorly decide your premium that you will have to pay.
Car make model
Safer vehicle poses fewer risks for the driver.
Example: If you chose a car that is closed or covered with featured locks, there is a lower risk of theft. On the other hand, a premium car like a sports car would have a higher risk of theft along with speed driving. In short, choosing simpler cars can get you lower premium rates as compared to luxury cars.
Motor Transmission type/ Car Modification
Let's imagine you have a car with a manual transmission from the time of purchase. Now, you are convinced that you want to go in for the automatic transmission at some point in time, you can easily do so. Or vice versa.
However, before beginning the procedure of modification, do check your comprehensive cover. Look out for add-on policy plans to know for sure if this transformation will be covered.
Car modifications do have an impact on your premium. Check with your insurance company as to which kind of modifications can affect your quotes.
Example: You might have installed a GPS device in your car or a music system. Its cost was not included in the showroom price of the car and it can increase the value of your car. Naturally, the premium amount will also increase for installing such fittings.
Car's fuel type
Some may prefer the manner that diesel variant delivers its sustained performance over a period. Some may also take to the way the petrol variant offers more fuel economy.
The type of fuel you use and how much mileage it offers also affects the premium.
The choice should ultimately be your own.
Coverage Option
You may opt for
Third-Party Insurance (Covers only third-party liability)
Comprehensive Insurance (Covers you, your car, and third-party liability)
While premiums are fixed by the IRDA, insurers are free to charge the premium for a comprehensive policy as per their underwriting norms.
If you think that higher level of cover will cost you more premium, that's not always true. The price you pay for every cover is worth checking, as some drivers feel they can get more out of less.
Engine Capacity
The premium for third party plans are fixed by IRDA taking into consideration the engine capacity of your car.
Now what's cubic capacity?
The total power produced by your car engine is measured in terms of Cubic Capacity. Remember that the engine size influences your premium particularly the Third Party Insurance Cover.
These rates are revised each year by IRDA. The third-party insurance rates for 2017-18 are:
| | |
| --- | --- |
| CONDITION RELATING TO ENGINE CAPACITY | APPLICABLE PREMIUM RATE |
| Not exceeding 1000cc | Rs. 2,055 |
| Above 1000cc but lower than 1500cc | Rs. 2,863 |
| Exceeding 1500cc | Rs. 7,890 |
Insured Declared Value (IDV) or Age of Your Car
The sum insured under an OD car insurance policy reflects the value of the vehicle. This is what we call the car's Insured Declared Value or IDV.
IDV is the value of the car that is determined based on the manufacturer's present value and depreciation based on the vehicle's age. Remember that greater the IDV, higher the premium and vice versa. You may think that decreasing the value of your IDV will give you lower premiums.
But, beware! Because with that you get a lower coverage than required. In case you make a claim and if the cost of damages are more than the IDV you receive, then you have to pay the rest from your pocket.
Getting an IDV that is close to the market value of your car is always the best bet. As your car grows older, the IDV decreases. Here is a schedule of depreciation for arriving at a car's IDV.
| | |
| --- | --- |
| AGE OF VEHICLE | % OF DEPRECIATION FOR CALCULATING IDV |
| Up to 6 Months | 5% |
| 6 Months to 1 Year | 15% |
| 1 Year to 2 Years | 20% |
| 2 Years to 3 Years | 30% |
| 3 Years to 4 Years | 40% |
| 4 Years to 5 Years | 50% |
The IDV of old vehicles (that is, of above five years of age) is calculated by mutual agreement between insurer and the insured. Instead of depreciation, IDV is then arrived at by assessment of the vehicle's condition. It's carried out by the dealers or the insurance surveyors.
Discounts
No Claim Bonus
Don't make a single claim and you are entitled to receive the No Claim Bonus or NCB discount at the time of renewal. You receive this as a reward for driving carefully and practicing road safety. Here is a table showing how NCB is calculated across the motor insurance industry on your insurance premium.
| | |
| --- | --- |
| CLAIM FREE YEAR | BONUS (%) |
| 1 YEAR | 20% |
| 2 Years | 25% |
| 3 Years | 35% |
| 4 Years | 45% |
| 5 Years | 50% |
Voluntary Excess
If you are confident of your driving skills, then choose a higher Voluntary Deductible amount. The deductible is an amount you need to pay before the insurer contributes the reimbursement of the claim.
This amount reduces your premium typically between Rs.1,500 – Rs.15,000 since the insurer is not going to pay this back to you. Your record may earn you a suitable discount on the deductible charged.
Make sure you choose a sensible Voluntary Deductible amount. At the time of claim, you should be able to pay it from your pocket.
Valid Membership Concessions
Some insurance companies also provide concessions. This is if you have a valid membership of a registered automobile agency. Membership of the Automobile Association of India, which is powered by IRDAI, secures you a concession on OD premium.
Installation of Anti-Theft Devices
Automotive Research Association of India (ARAI) approved anti-theft devices are also recommended. You get 2.5% discount on premium by installing them!
Add-On Covers
Add-ons work as a security blanket in preventing you from burning a hole in your pocket at the time of claim. It hikes up the premium a little. But if used smartly, then it's totally worth it.
Zero Depreciation add-on cover plan comes with a cost. However, it provides adequate coverage for eventualities.
The passenger cover is another add-on cover in which you may increase the sum insured and also provide for other passengers. Similarly, there are few other essential add-on covers that you can choose from.
Location
If you are living in an area or work in a zone that is prone to vandalism, you are likely to get higher premiums. Simply put, parking your car in a dangerous zone means higher chances of thefts or damage. Comparatively, individuals living in safer areas or residential neighborhoods would benefit with lower premiums.
For example:
Delhi falls in the Zone A list of cities as prescribed by IRDA. This entails a higher amount of premium than that charged in Zone B cities. So don't feel cheated if your friend living in Ranchi or Amritsar is paying a lower premium than you for the same car. Why does the area of car registration matters?
In some places, the premium is higher because of increased volume of traffic. This increases the chances of accidents while other cities fall in the Zone B category where premiums are lower.
Demographic
It's true. Demographic factors do influence your car insurance calculation.
Age
A middle-aged driver would be less prone to minor accidents due to better vision and agile motor skills. Likewise, a young driver could be prone to rash driving. On the other hand, an older driver may have more accidents due to poor eyesight or slower motor skills.
Marital Status
Research shows that married people tend to have fewer accidents as compared to single individuals. In particular, men get lower premium rates after marriage.
Gender
Statistics reveal that teenage boys are more prone to accidents as compared to girls. On the other hand, middle-aged and older women have a higher accident record.
Details Required for calculating Car Insurance Premium
In order to calculate your exact car insurance premium online, you need to provide specific details about your car, whether new or old.
What sort of details do these include?
Car details and manufacturer
Date and State of registration
Policy start date
Vehicle make and model
Year of manufacture
Type of vehicle
In the case of a used car, you would also need:
Current car insurance policy details
Previous car ownership details
Previous year claim history reports
Since the car insurance renewal premium calculator gets you the best deal based on your requirements, it is best to be completely accurate during the calculation process!
FAQs
What is the use of a car, auto or motor insurance calculator, India?
A car, auto or motor insurance calculator is a dynamic online tool for getting quotes for car insurance policies in India. Through this tool you get to know the premium you need to pay for a particular car insurance policy after inserting the required details in the tool.
What details do I need to insert in the car insurance calculator? And for a used car, is there a different car insurance calculator?
You need to insert some basic information about yourself like the policyholder's name, contact details and address, followed by some standard details about the vehicle. These details will be car's make and model number, fuel type, manufacturing year, and registration date. No, you can use the same tool for getting car insurance quotes for new or old car.
How is car insurance calculated?
Insurance premiums are calculated on mainly the below factors:
Insured declared value(IDV) – IDV is the value of the car that the insurance company derives to establish its worth at the time of buying the car insurance cover. It is the value for which you pay the premium also known as sum insured.
Cubic Capacity – The total volume of all the cylinders in a car's engine together is expressed in cubic centimeters or in liters. This has a direct impact on the Third party premium too.
Manufacturing Year – The age of your car can give you a huge advantage when it comes to insurer calculating your premium. Older the car, higher would be premium.
Geographical location – The premium for those vehicles in Zone A would be slightly higher than those in Zone B. This is because the probability of claims is higher in metros than other locations.
No claim bonus (NCB) – This affects the insurance premium considerably. If you have a claimless year you can earn the NCB up to 50% accumulated over years.
Do you know what makes up a typical car insurance premium?
There are three main components that form the basis of a regular comprehensive car insurance policy premium. They are Third party (Liability) Cover, Own Damage (OD) Cover, and Personal Accident Cover.
Does motor transmission type have an impact on car insurance premiums?
Yes, motor transmission type does have an impact on car insurance premium. For eg. If you have a car with a manual transmission from the time of purchase but now want to go in for an automatic transmission, you can certainly do so. But, do check your comprehensive and add-on policy plans to ensure if the transformation will be covered or not. Modifying your car's transmission would be an out-of-pocket expense and would thus impact on the premium.
How your car's fuel type impacts your insurance premium?
Diesel cars have higher insurance premium as compared to petrol cars. This is because diesel cars have a marginally higher risk cover than the petrol ones. Additionally, you will also have to pay a higher car insurance premium for CNG fitted cars as compared to diesel/petrol cars.
Does the car's engine capacity have a striking impact on your car third party insurance premium?
The total power produced by your car engine is measured in terms of cubic capacity and the engine size influences your car insurance premium particularly the Third Party Insurance Cover. Whether the car is old or new, the premium amount decided for the vehicle is the same for both as premium depends on the engine size and not the age of the car in case of Third Party Cover.
Is car insurance premium mostly affected by its age, second to IDV?
The age of the car is not only used to determine the Insured declared value (IDV) but also the premium you have to pay. Factor's like car's years of use, depreciation, or reduction in valuation, are applied to the ex-showroom price to calculate the IDV. Typically, the premium would decrease with the increasing age of the vehicle.
What is the contribution of Third Party and Own Damage factor in third party car insurance premium calculator?
With third party liability you pay lower premiums but are only covered for property damage/ personal injuries to third parties. The coverage here includes any kind of liability in case of damage to property or injury/death.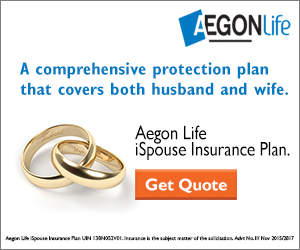 Own damage or Comprehensive insurance is a policy where you pay higher premiums and get optimal or complete coverage for your car and yourself.